Meet Dr. Tom Keller
The Road to Chiropractic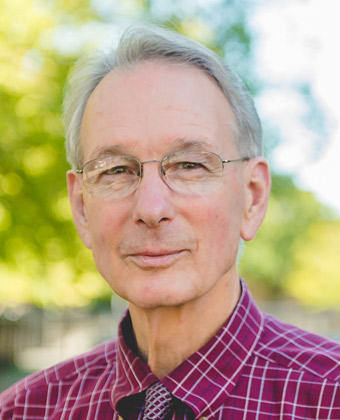 Growing up in Portland, Oregon, chiropractic was not a career trajectory that I necessarily imagined. In fact, I spent most of my childhood and early adulthood dreaming of becoming a theology professor. Nonetheless, after a period of travel in my late twenties, it became clear to me that my strengths lie in one-on-one healing. My wife, Carol, and I spent nearly ten years in Davenport, Iowa, where I attended Palmer College of Chiropractic, the nation's oldest chiropractic university.
Shortly after I finished my training, we relocated to Racine, Wisconsin, a beautiful lakeside community, to start our practice. For over twenty-five years, I have studied a variety of chiropractic approaches, and now regularly practice the activator technique, a gentle method suitable for the entire family. In fact, our office treats everyone from infants to nonagenarians! Although activator method is profoundly effective at addressing acute symptoms related to the spine, its real power lies in its ability to correct subtle spinal imbalances that affect one's entire body and overall well-being.
By improving these imbalances, chiropractic is able to enhance ones total health. However, my approach to chiropractic has never been static. I regularly attend post-doctoral continuing education classes and keep abreast of the most current advances. My aim is to provide cutting-edge and comprehensive health care in a compassionate and caring manner.
Are You Ready to Begin Your Journey Toward Health?
Although much of my week is spent at the office as well as at home studying, my greatest joy is in spending time with my family. Many weekends find me playing with my grandsons on the shores of Lake Michigan. I also enjoy visiting my son in Madison or daughters in Chicago and New Mexico, or enjoying a nice dinner and a movie with my wife.
So, maybe I'll see you walking along the beach or on Main Street. In the meantime, if you'd like to learn more about what we do, contact our office today!
---
Dr. Tom Keller | (262) 639-2210